Le Maître de l'Assurance, your best protection
Over 15 years of experience
Mortgage Insurance
Did you know that the lending institution cannot force you to choose the mortgage insurance that they offer? Le Maître de l'Assurance negotiates with their many partners the insurance that suits you best: prices, guaranteed premiums, possibility of keeping the same insurance if you change institutions, no medical questions asked for the length of the loan and much more!
View our advantages
Disability Insurance
Disability insurance compensates your salary in the event you can't work because of an illness or an accident. You already have group insurance, but you don't know the specifics? Waiting period, coverage period, percentage of income paid… Our professionals can help you get the coverage your family needs.
Discover this service
Investment and Life Annuity
It's never too late to plan your retirement et make your money grow. Our financial advisors are looking among several reputable companies to offer you the most profitable solutions based on your profile: life annuities, RRSPs, TFSAs, RRIFs, RESPs, GICs, LIRAs and Épargne Placements Québec.
View our products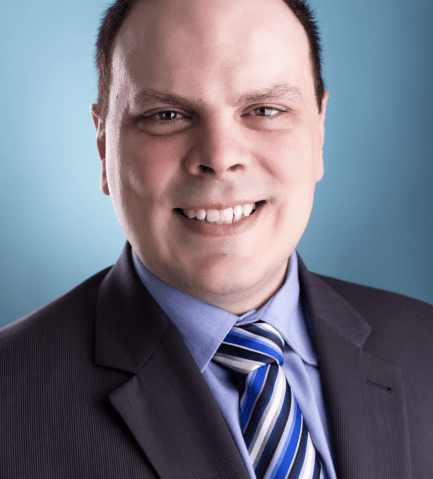 Le Maître de l'Assurance in action
Martin Forget, President
With actuarial training and over 15 years of experience in the insurance industry, this financial security advisor has a rare expertise as a broker. If, like many people, you have trouble finding your way through the many offered products, you can count on him and his team to provide you with clear explanations, a complete personalized analysis and the best options.
Our expertise, at your service
Listen. Skill. Transparency.
We work for you and not for one insurance company. Our team of financial security advisors finds the best offers, depending on your situation and your goals.
Our services